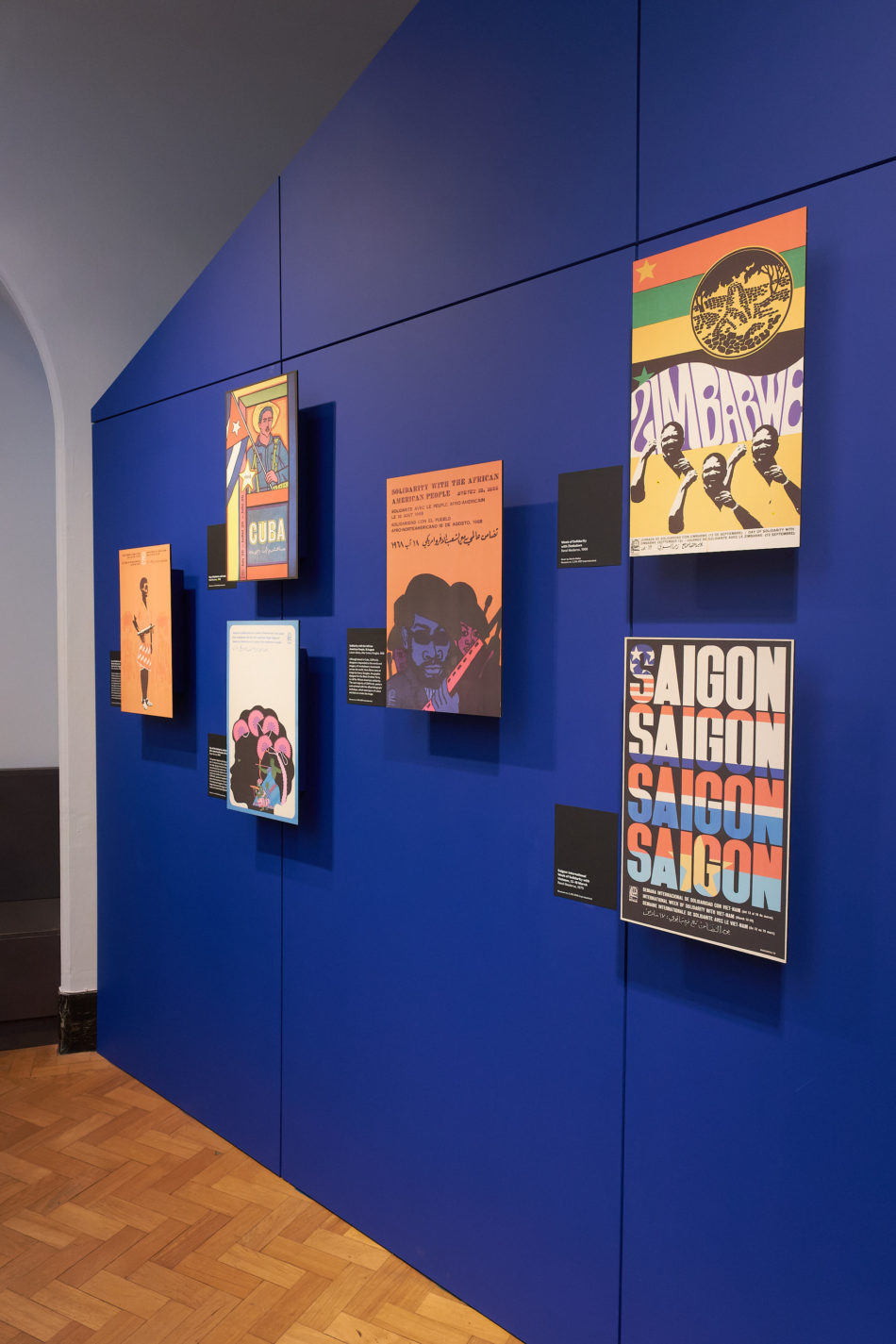 OSPAAAL AT THE V&A
Complete were approached by the V&A, London to recreate the artwork of rare posters planned for public display in the OSPAAAL exhibition.
OSPAAAL, is the acronym for the Organization of Solidarity with the People of Asia, Africa and Latin America. Based in Cuba, the organisation platformed anti-imperialist and revolutionary movements in the Global South through display of posters.
The fragility of this rare collection of posters means that mounting methods and exposure to light would cause irreparable damage to the original artworks. Complete were tasked to recreate one of each of the selected posters to be showcased for the exhibition chosen from the V&A's extensive OSPAAAL archive. The majority of the collection were printed in the 1960s and 70s, at the height of the movement using traditional printing presses. Our brief was to match the colours, paper stock and raw print style sympathetically, and in some cases slightly off-set so that when printed digitally and to the untrained eye, the posters mimicked their archive originals.
The Exhibition 3D Design was devised by London based architects and 2022 RIBA Journal Rising Stars, McCloy & Muchemwa to sit in the V&A's atrium gallery.
OSPAAAL AT THE V&A
,
Seed Magazine
,
Harley-Davidson 2022
,
Harley Davidson Campaign 2020
,
V&A "I Still Believe in Our City"
,
Tyrone Lebon, Swatch & V Magazine
,
William & Son
,
Wallis
,
Chrysalis England
,
Simpson
,
CAT Footwear
,
F&F Tesco
,
Moschino
,
Dior
,
Y-3
,
Levi's
,
Scott & Charters
,
i-D Magazine
,
Patrick Cox
,
Furniture Village
+ More