Tell us about your favourite project you have worked on and briefly what made it so special
Change excites me so my favourite project is often the one that I'm working on currently. We're developing a wellbeing range of products with the working title of 'Tate of Mind' and it's very special to think about the transformative power of art, the way it can make us feel better.
Where do you find inspiration? 
In art of course! And nature and people. I think I'm always 'on' and my natural modus operandi is to be curious and to look for connections so I've never been short of ideas.
Who do you consider rising talent in your industry? 
I'm watching
Grace Wales Bonner
's rise and keen to work with her. She's an accomplished menswear designer and now doing women's wear but she also held an exhibition at the
Serpentine
and you can see in her work how she brings in history, geography, politics, art. I admire that renaissance woman approach to her work.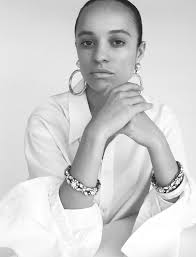 Best career advice
I've been so fortunate to work with some phenomenal women starting with Lucia van der Post, Annalena McAfee, Alex Shulman and Glenda Bailey. When I'd just started to write at the FT (where Lucia was my editor) I received a very smart invitation to a Cartier polo event. She told me never to think brands were my friends, to always pass up on a glamorous invitation if I'd already accepted an invitation with personal friends. 'Just remember they don't want you for your brown eyes but your column inches'. It's so true and I never did. And as a result I have a wonderful set of friends who are far more important than my career.
Favourite film
Sound of Music. I think my first crush was on Christopher Plummer.  I still watch it now with my daughter and can't help but sing and feel moved. We even went on holiday for a weekend to Salzburg and stayed in the real Von Trapp family house! We stayed in Liesl's bedroom.

Who would play you in a Hollywood movie? 
Oooh! I look nothing like her but Gwyneth Paltrow certainly has first-hand experience with her
Goop
business of the beauty editor part followed by retail and business.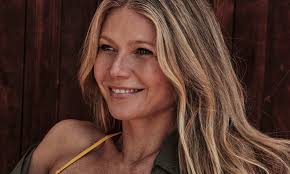 Name current or from history, 4/6 of the best dinner companions
Chris Martin who always comes across as very thoughtful,
Rob Lowe
whose Instagram feed makes me laugh because of the comments his sons post – clearly a very happy family man, the Liverpool footballer Sadio Mane who doesn't buy flash cars and houses but gives $70 a month to every family in a very poor area of Senegal and has built a school and a hospital there, and Germaine Greer who has always inspired me.
Where would you go, what would you eat?
I'd be happy to cook at home (I love feeding people!) and have everyone around my big table.